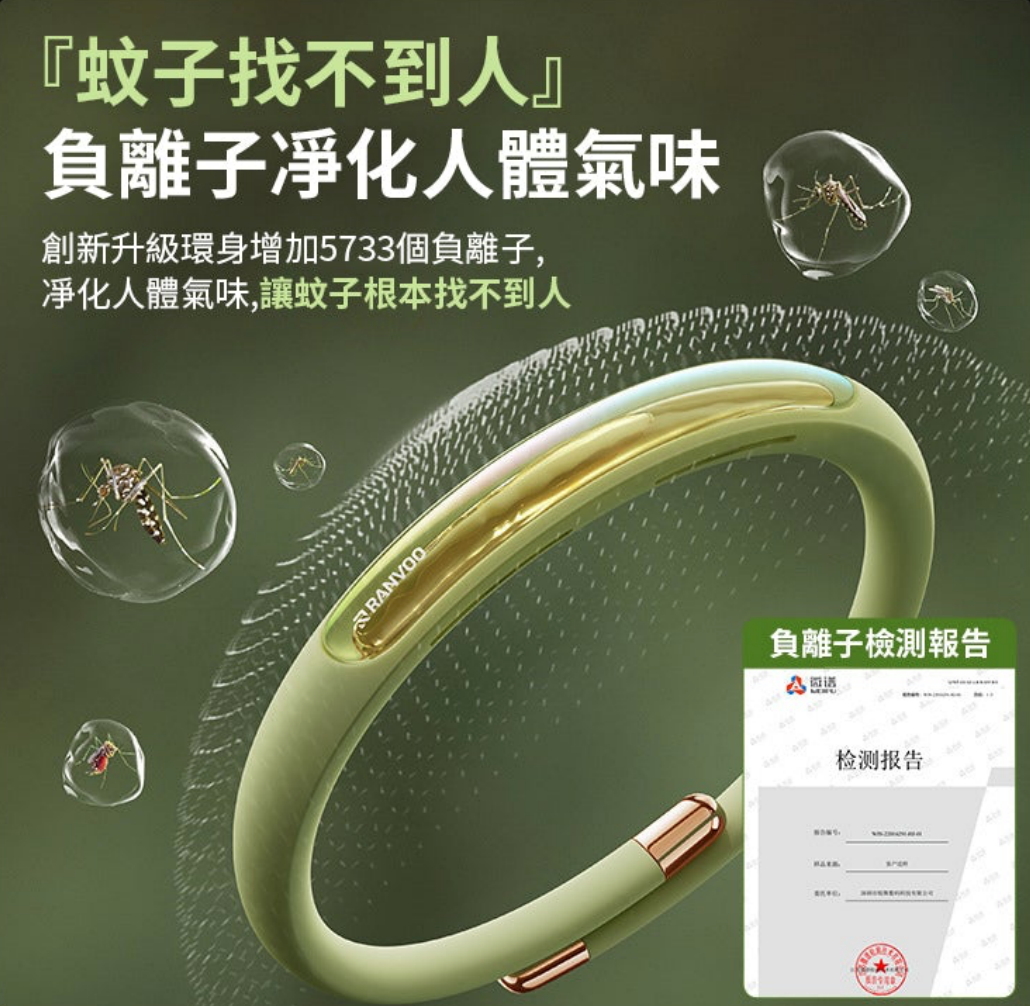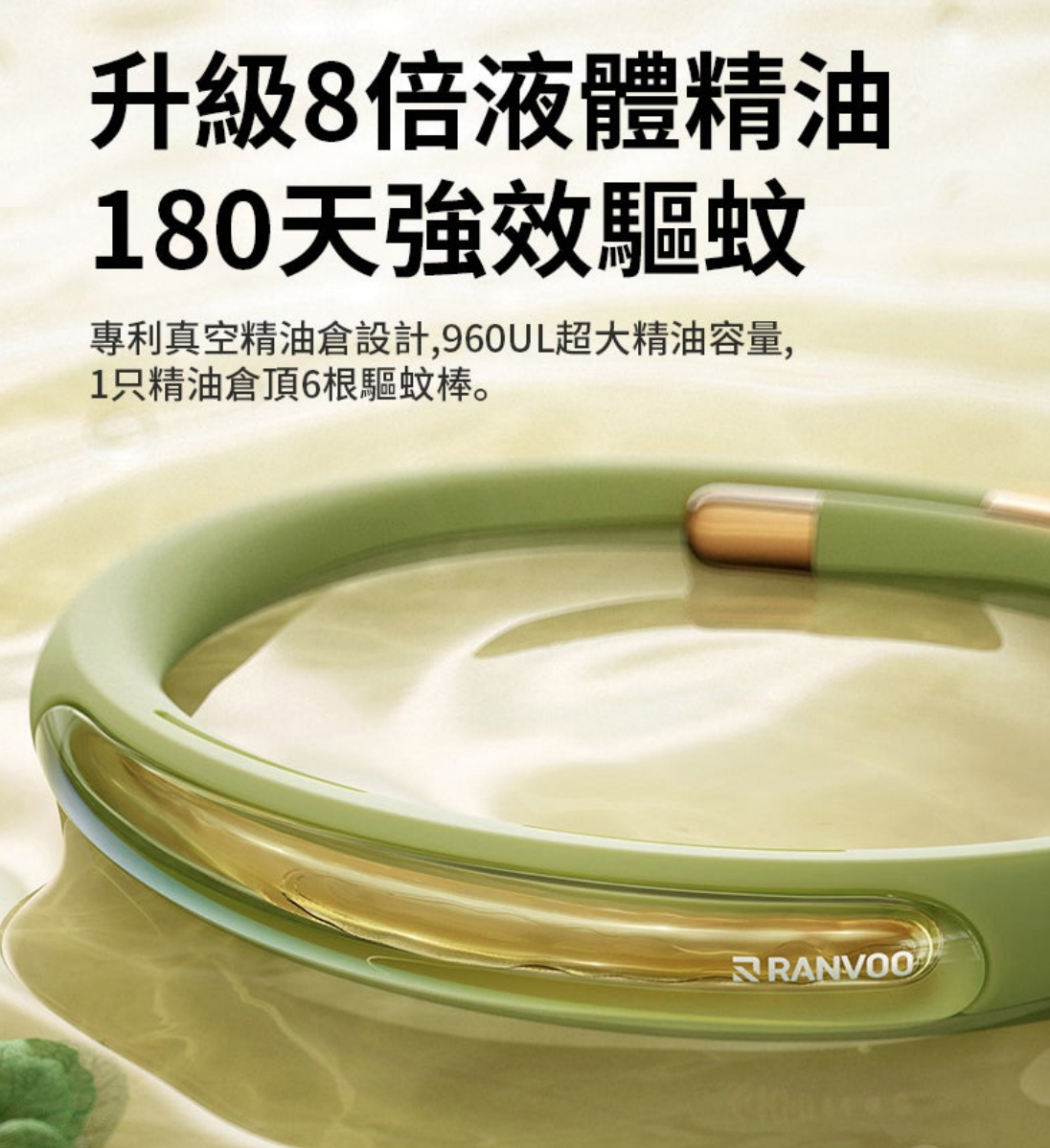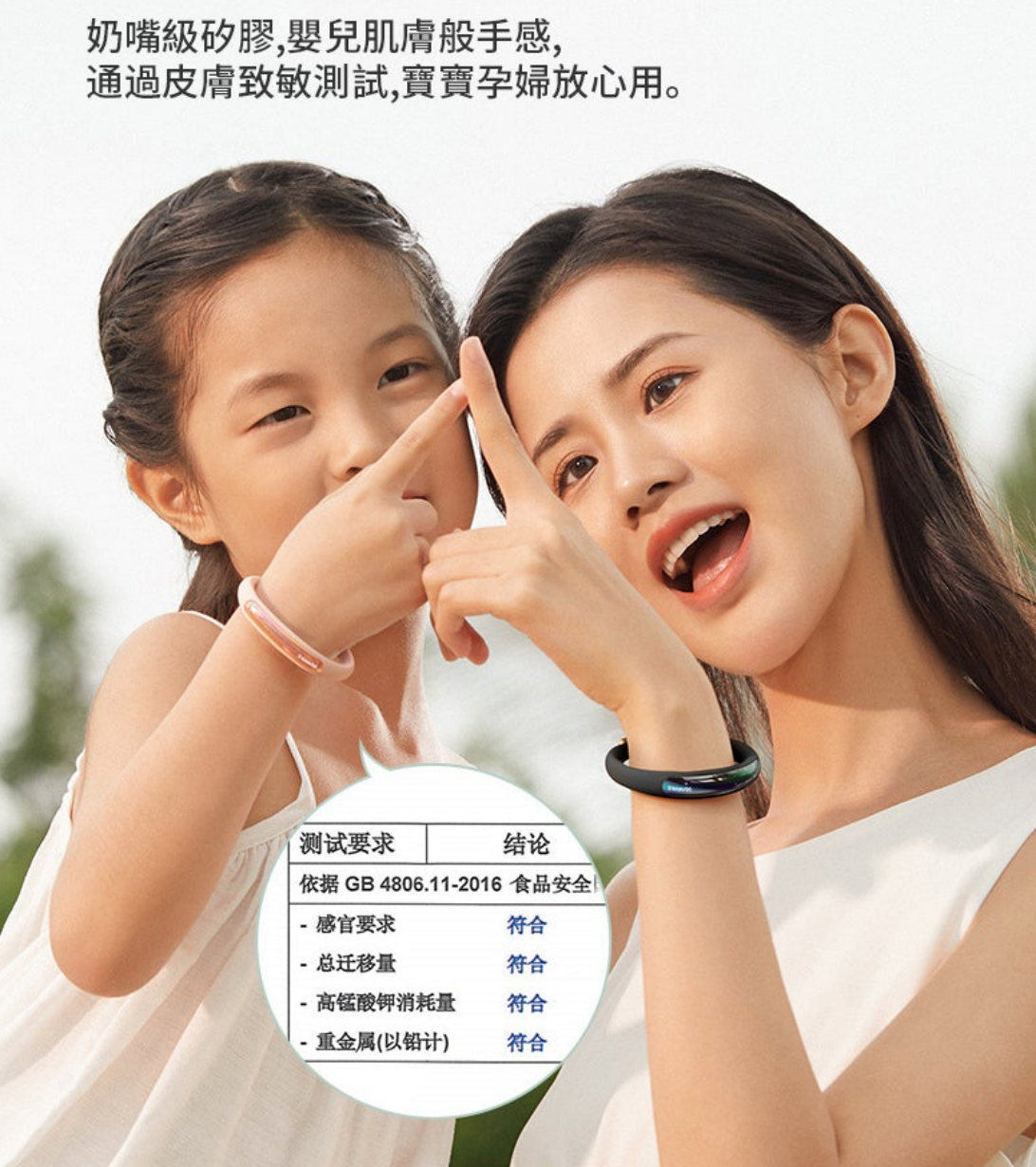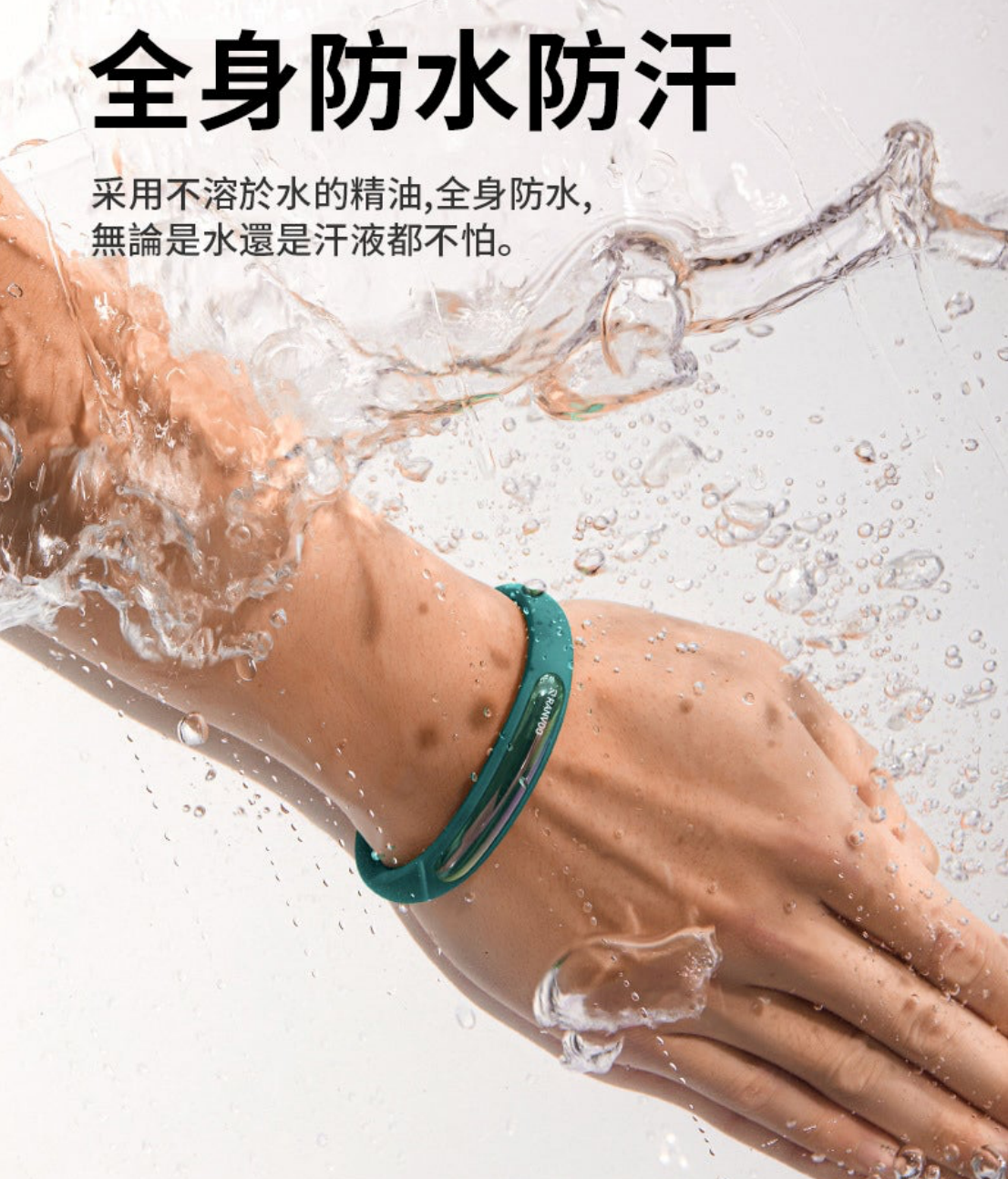 Precautions注意事項:
1. Caution Keep out of reach of children. For external use only, beware of accidental ingestion. Infants and children must use it under adult supervision.
小心遠離孩童,僅供外用,謹防誤食,應用請在成人監督下使用。
2. If you feel unwell, please stop using it immediately.
若有不適現象,請立即停止使用。
3. Do not touch your eyes. If it gets into your eyes accidentally, please rinse immediately with water. Please seek medical consult in time if you feel unwell.
請勿接觸眼睛,如不慎入眼,請立即用清水沖洗,如仍有不適請及時就醫。
4. Please put it in a cool and dry place and avoid direct sunlight. This product strictly prohibited to 
wear on the neck.
請放置在陰涼乾爽處,避免陽光直射。此產品只適用於手腕和腳踝處,嚴禁脖子配戴。
5. Please wash your hands after replacing the essential oil capsule.
更換經由配件後請及時洗手。
6. The use effect will be different due to the environment, temperature and other natural factors.
因使用環境、溫度等既然因素影響,使用效果會有所不同。
7. Do not reuse or refill the container for any other purpose. Dispose of as standard municipal waste. No specific antidote, treat symptomatically, bring along this label to get medical treatment.
不可將容器作其他用途,用完作一般家居廢物棄置即可,無特定解毒劑,請按徵狀診治,求診時請攜同此標籤。
有效成份Active ingredients: Eucalyptus oil 18.4%, Citronella oil 9.6% w/w
淨重Net Weight: 15g