Why FlexBeam?
➔ No Competition: There's nothing like it on the market today, and we're not kidding! Our competition has products that cost 10x the price of the FlexBeam, and are not functional in design.
➔ The Only Targeted Red Light Therapy Device out there: FlexBeam isn't just powerful (high energy, premium infrared & Red LEDs for superior power output), it is also designed for the human body, and can therefore be easily wrapped around the specific area that needs attention.
➔ Portable: FlexBeam is compact, rechargeable, and easy to use anytime, anywhere-literally!
➔ Non-pharmaceutical, non-invasive, safe!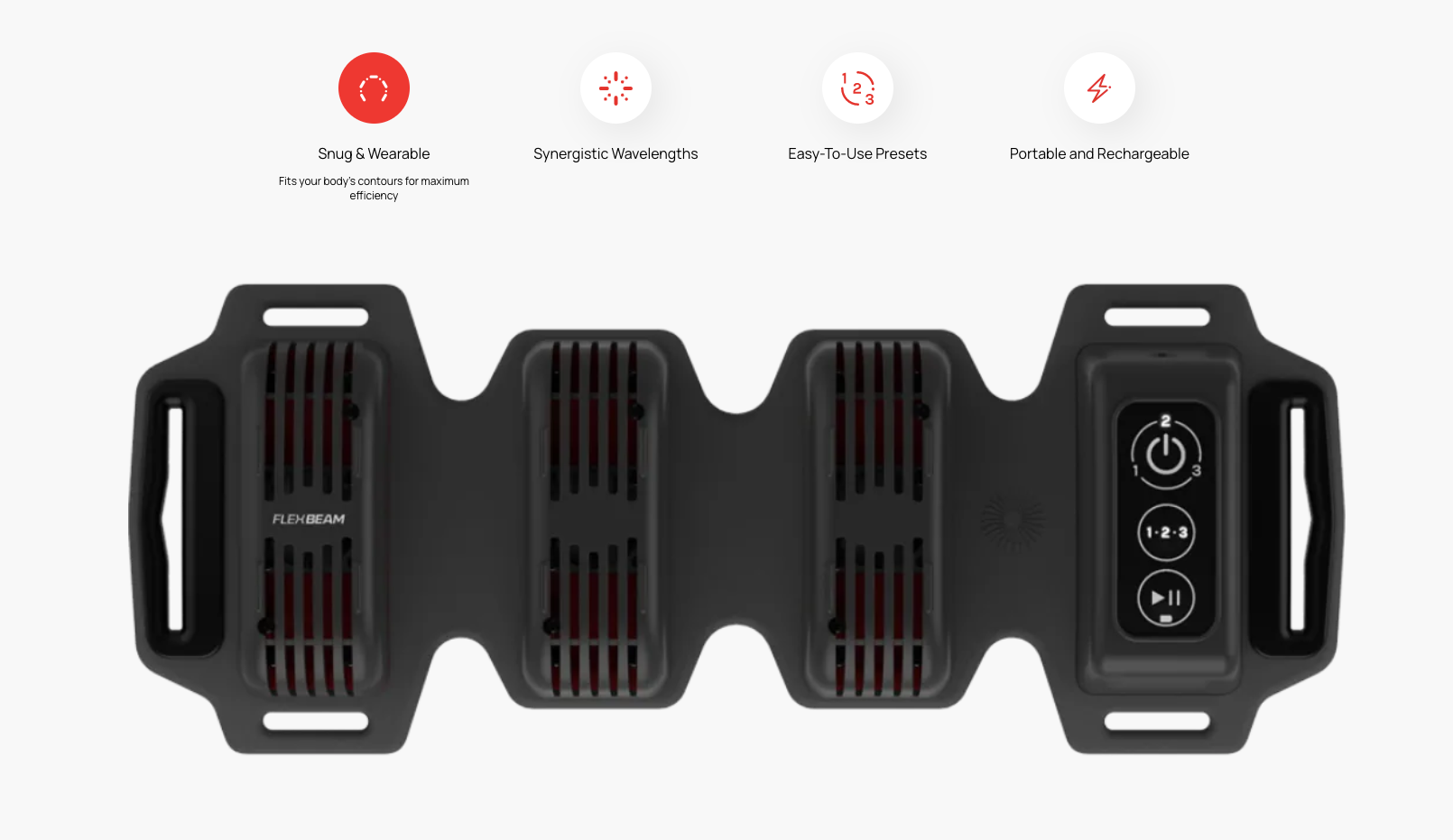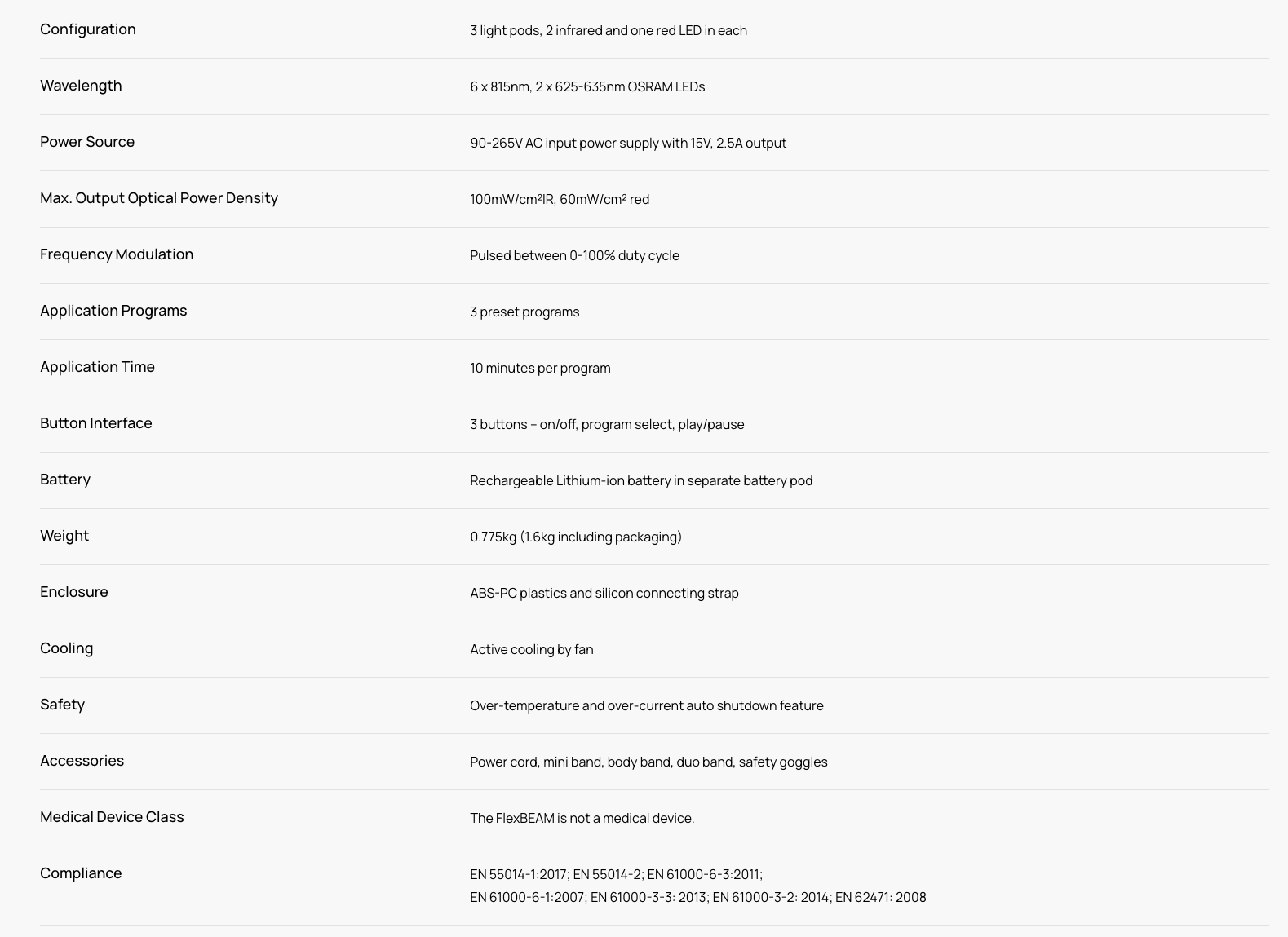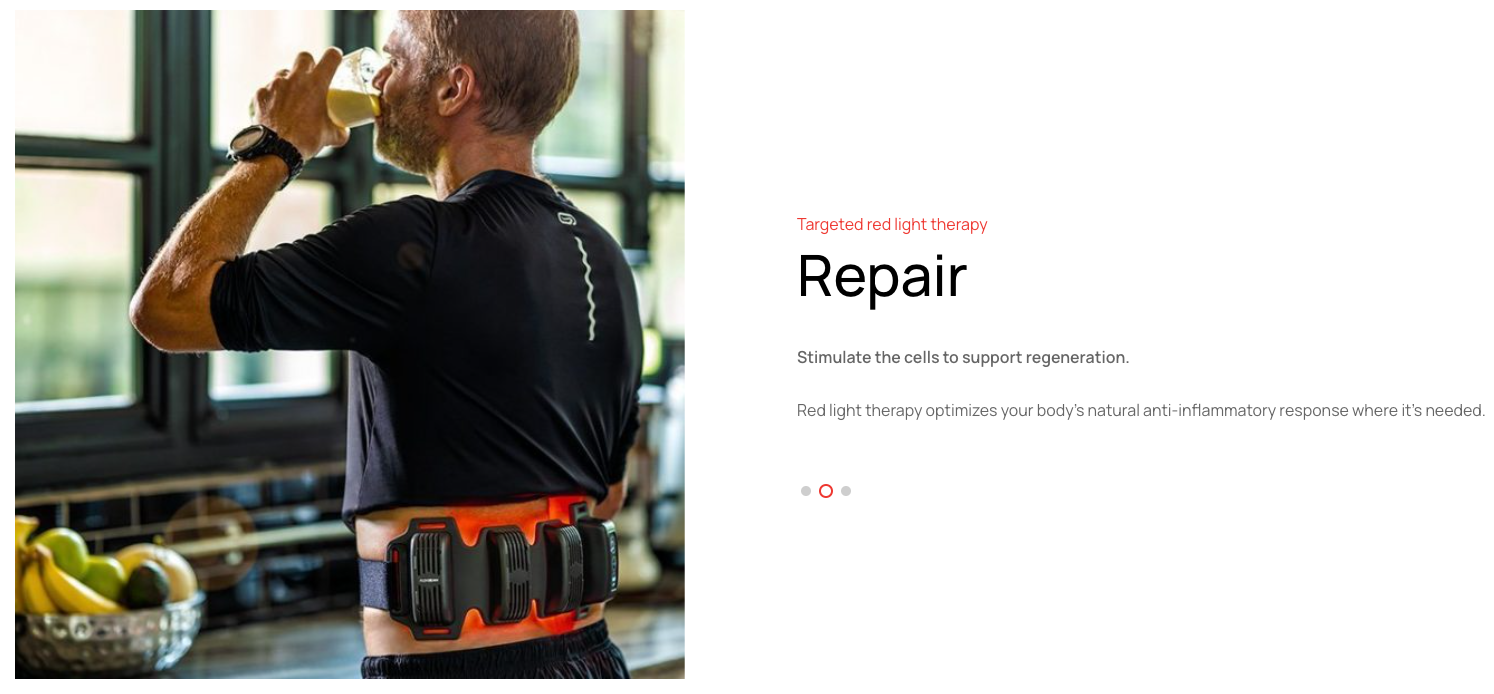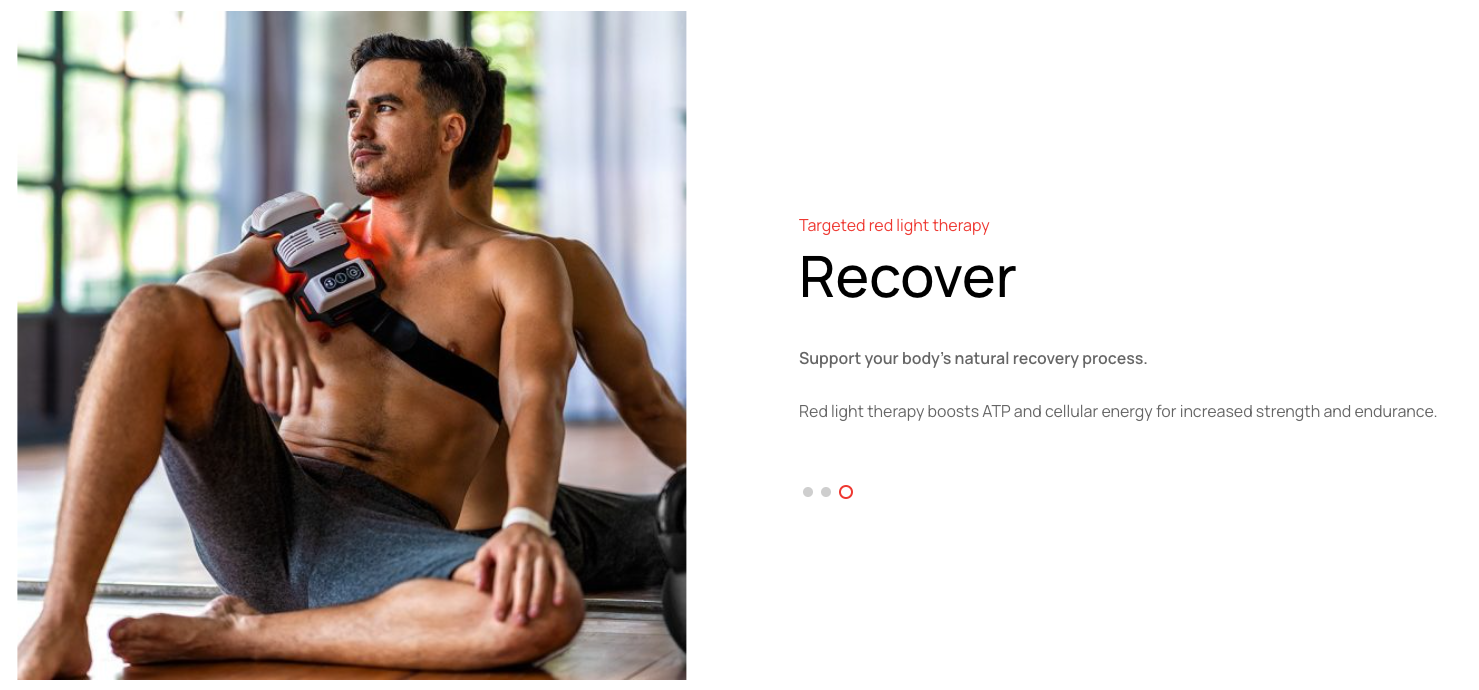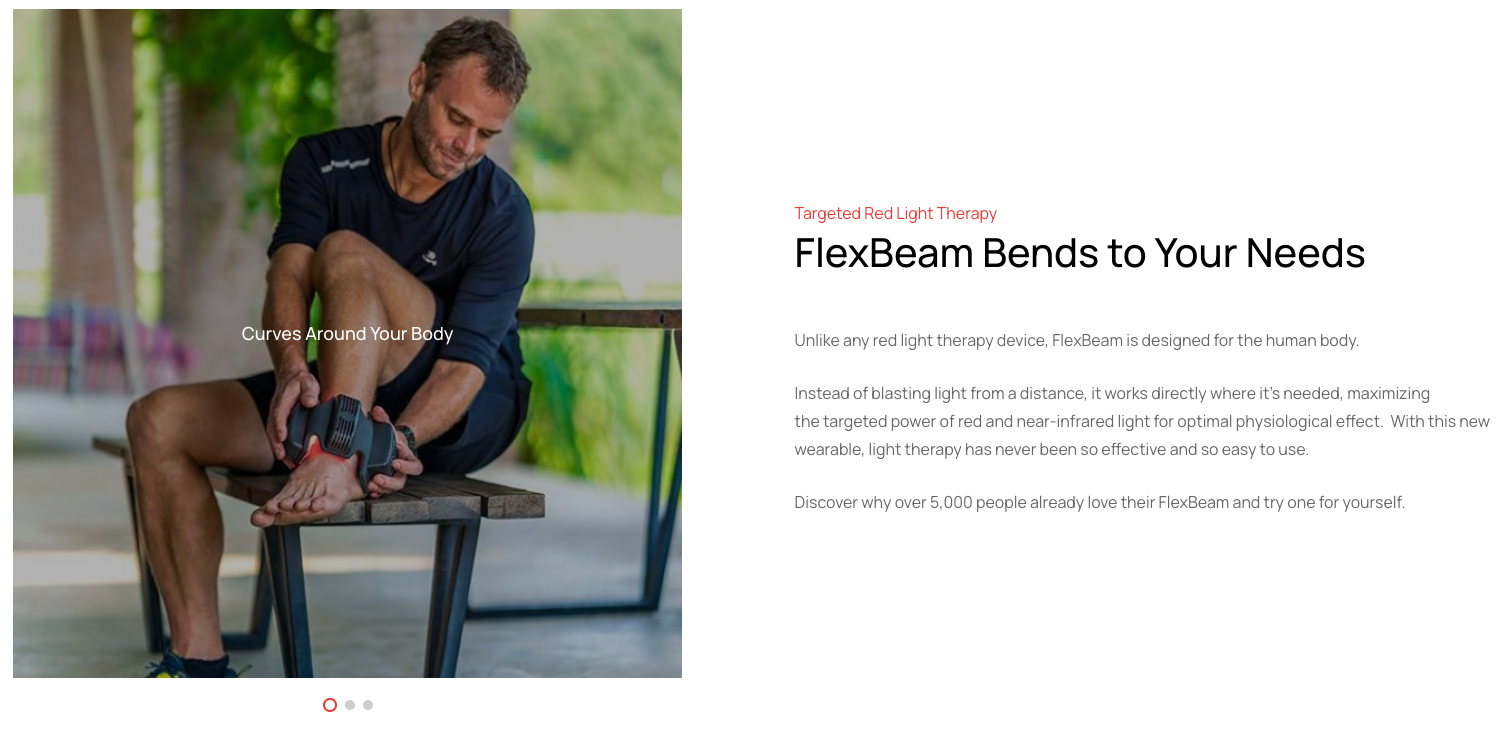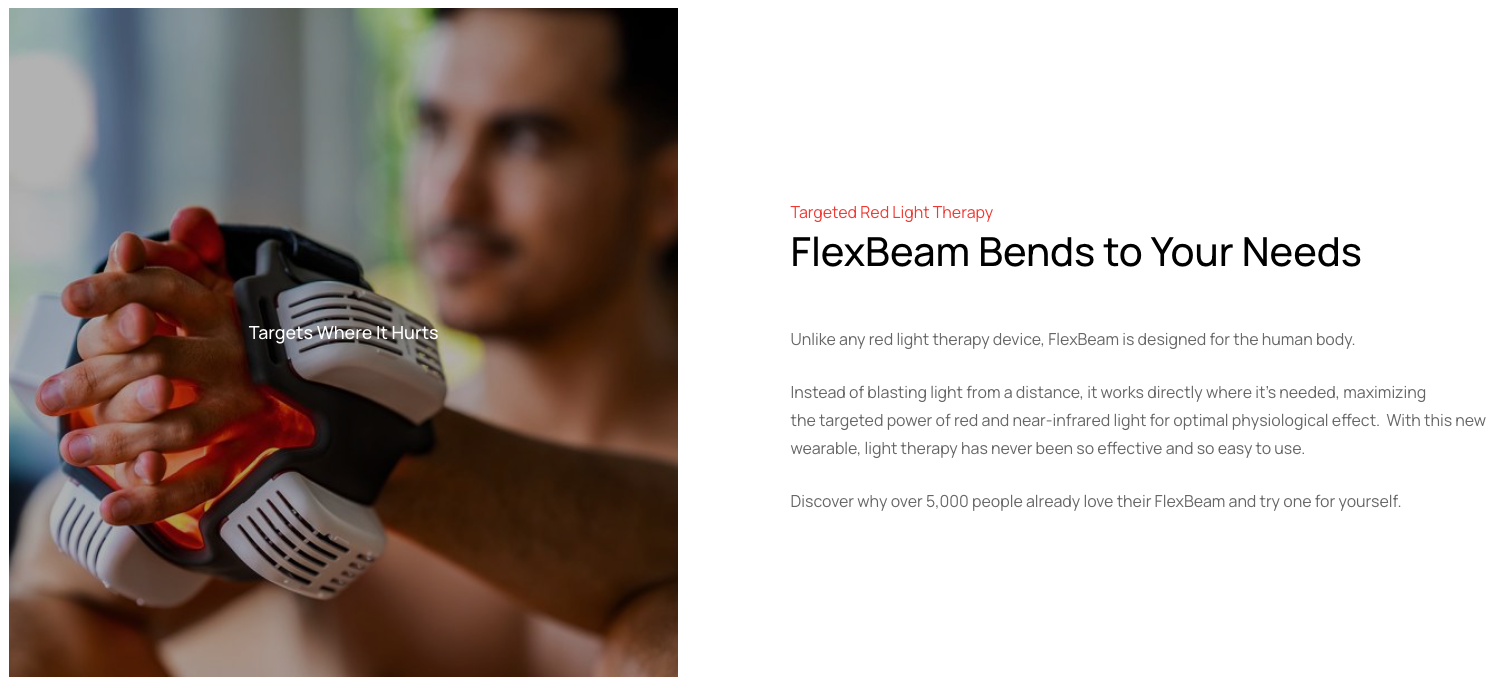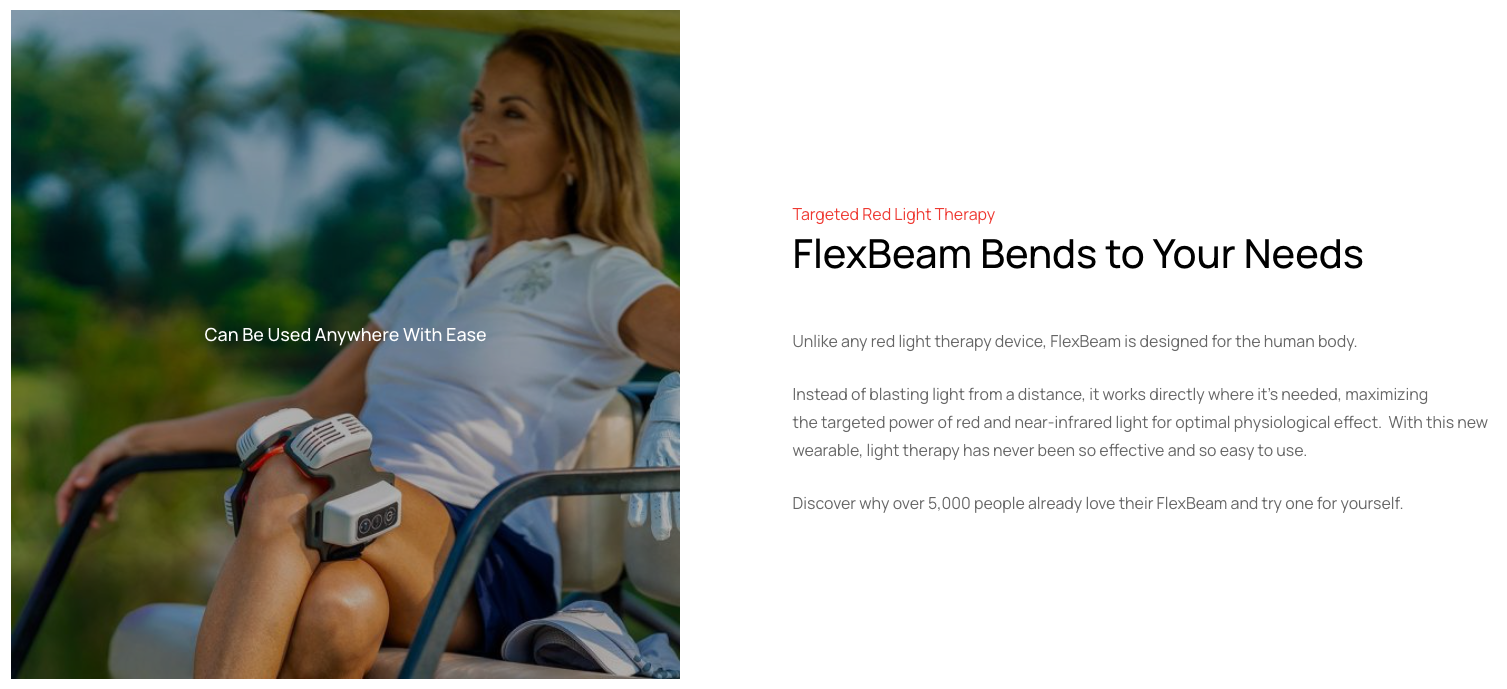 How long does FlexBeam last before it needs charging?
This depends on the program you are using. Different Modes require different amounts of energy, so your battery will last longer if you are using less energy-demanding Modes, and the other way around.
Based on our testing, a fully charged FlexBeam can be used:
| | |
| --- | --- |
| Preset 1: Red Glow | 16 times |
| Preset 2: Dual Wave | 11 times |
| Preset 3: Infra Deep | 9 times |
A combination of Modes can influence the number of applications you can get before you need to recharge your FlexBeam.
It takes approximately two hours to fully recharge a completely empty battery.